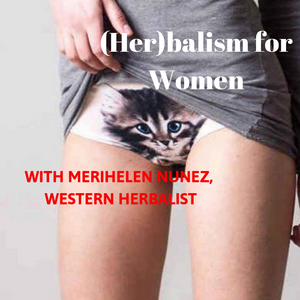 (Her)balism for Women
Sale price Price $55.00 Regular price
Saturday, October 19, 2019 at 7 PM – 9 PM 
Bring your knowledge full circle in learning what herbs to use to support the feminine (well)Be(ing). In this class you will learn about plants that may assist you in many areas of your life that you can utilize for yourself and share with others. Empower yourself with the knowledge on how to balance your hormones naturally, support the health of your reproductive organs and remedy infection and disease in a healthy natural way.

In this class you will learn how to make a custom tincture to address your specific needs and get to take it home!

Pre-registration is required for this class in shop, over the phone or online. 
Share it up ladies!

Sorry this is not a kid friendly event. 
***Depending on the size of this class it may possibly held at Merihelen Nunez's private residence 4 blocks away from Tangled Root Botanicals.***